Tips From A Used Car Dealership
Buying a used car can be intimidating. At Peterson Auto we do everything we can to make it a stress-free and friendly experience. We believe that the key to a great experience is a great used car, so we put together a few tips and questions you should consult when making your purchase. We hope this brings you one step closer to the vehicle that's best for you.
Reputation
Buying from a reputable and trusted dealer is the first step in finding the right used car. Peterson Auto has been a member of the Better Business Bureau and the Independent Auto Dealers Association for over 20 years.
Warranty
Is there a warranty offered? Some dealers will offer warranties, which are a great benefit, especially if you want to eliminate some of the worry about purchasing a used car. Just in case you're wondering, Peterson Auto does offer warranties on their used cars.
CarFax
A reputable used car dealership will have no problem providing you with an up-to-date CarFax report on the used car of your choice. At Peterson Auto, we always provide you with a free CarFax report.
New Equipment
What's in it for you, aside from the vehicle? See if you can get the dealer to throw in a set of new tires. A timing belt is also a good option, especially if it is a higher-mileage car.
Trade-In
This will make your life a lot easier. If the dealer handles trade-ins, it will reduce a lot of the stress and eliminate all of the time spent trying to sell your current car. We accept trade-ins at Peterson Auto.
Financing
Financing is always a big area of concern. Will the dealer help you with financing? If you dead-end with a lender, not all is lost. For example, at Peterson Auto we work with over 40 different lenders and can help you with financing, even if you have bad credit. We also have a special First-time buyer program (see below).
First Car
There's a first time for everything, and it's ok if you have never owned a used car before. We all have to start somewhere. At Peterson Auto we have a special First-time buyer program designed specifically to help new buyers own their very first used car.
Take it to the Mechanic
Make sure that you have the opportunity to have your car-to-be checked out by an experienced mechanic. Taking a little time to have a mechanic inspect your potential used car can save you a lot of time and money in the future.
Dealers are bonded
By law, used car dealerships are required to disclose mileage and branded titles (such as salvaged, wrecked, or flood titles) on a used car and are bonded to protect customers against fraud. When you buy from a used car dealer you have certain protections that you don't necessarily have when you purchase from a private seller.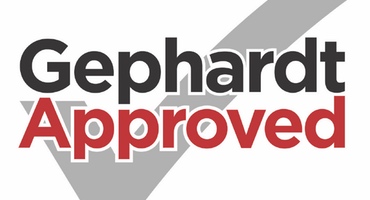 Testimonials
Thank you so much for all your help. I love my car ! And could not have asked for a better car dealership to buy it from ! You guys are an amazing company and i will be sure and send people your way. Thank you again you rock!
- Maigan Healey-Bean
Just wanted to stop by and say thanks again for helping me with my new car! You are all so nice and friendly I will for sure come again with any car needs I may have.
- Jasmine Aquirre
Peterson Auto is the best! We very recently bought a car from them and we couldn't be happier! If you are thinking about checking these guys out to buy a car, you should definitely do it! They helped us out more than anyone else and there was absolutely no pressure at all.
- Danny Pitt