Test Drive Checklist
Outside the Used Car
Look for major dents and signs of accidents
Inspect the trunk and spare tires for wear
Check worn tires and uneven tread wear
Observe smoothness of springs and shock absorbers. Don't be afraid to press down on the back end of the used car)
Test operation of doors and windows
Look for leaking fluids underneath the used car
Obverse that the car lights function properly
Check for even gaps where used car hood, doors, fenders and trunk meet
Inspect for recent paint ("overspray" or non-matching paint)
The Used Car Engine
Look for signs of leaks and overheating (moist seals and discoloration)
Check oil level and color
Inspect battery cables
Inspect radiator for cracks and oil or rust in coolant
Observe the used car's start up - expect a smooth, smokeless start
Inside the Car
Look for excessive wear or damage to seats and pedals
Test operation of dashboard lights, windows and accessories
Start the used car's engine and check operation of all power accessories
With engine running, observe the operation of gauges
Sit in each seat (make sure your passengers will have a comfortable ride!)
The Road Test
Let the used car warm up before driving
Adjust mirrors and seat positions
Make sure you can adjust your seat to a comfortable position
Listen for a smooth acceleration and transmission shifting
Check brakes at different speeds, but be sure not to abuse the car
Test the ease of steering and vehicle control at both parking lot and driving speeds
Research Your Used Car Purchase
What features are going to be most important for your lifestyle and for your enjoyment? Think about what features and options are worth paying for: CD and DVD player, anti theft devices or a sunroof? Remember that safety, convenience, resale value and gas mileage are also important to take into consideration when you are buying. Realistically determine how much you can afford. This includes payments, gasoline and insurance.
Also, do research to ensure you get a fair price. Always compare prices by checking out Kelly Blue Book, Edmunds, National Automobile Dealers Association, KSL or AutoTrader. Don't forget to ask for a CarFax report. This will give you information about a used car's history. Remember, CarFax used vehicle history reports are free at Peterson Auto.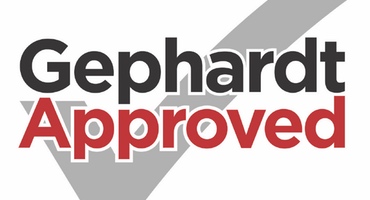 Testimonials
Peterson Auto is the best! We very recently bought a car from them and we couldn't be happier! If you are thinking about checking these guys out to buy a car, you should definitely do it! They helped us out more than anyone else and there was absolutely no pressure at all.
- Danny Pitt
Thank you so much for all your help. I love my car ! And could not have asked for a better car dealership to buy it from ! You guys are an amazing company and i will be sure and send people your way. Thank you again you rock!
- Maigan Healey-Bean
Just wanted to stop by and say thanks again for helping me with my new car! You are all so nice and friendly I will for sure come again with any car needs I may have.
- Jasmine Aquirre